The SexReimagined Podcast
Imagined a World Where Sex Is Shame Free, Pleasure Forward & Sacred
Listen to the Podcast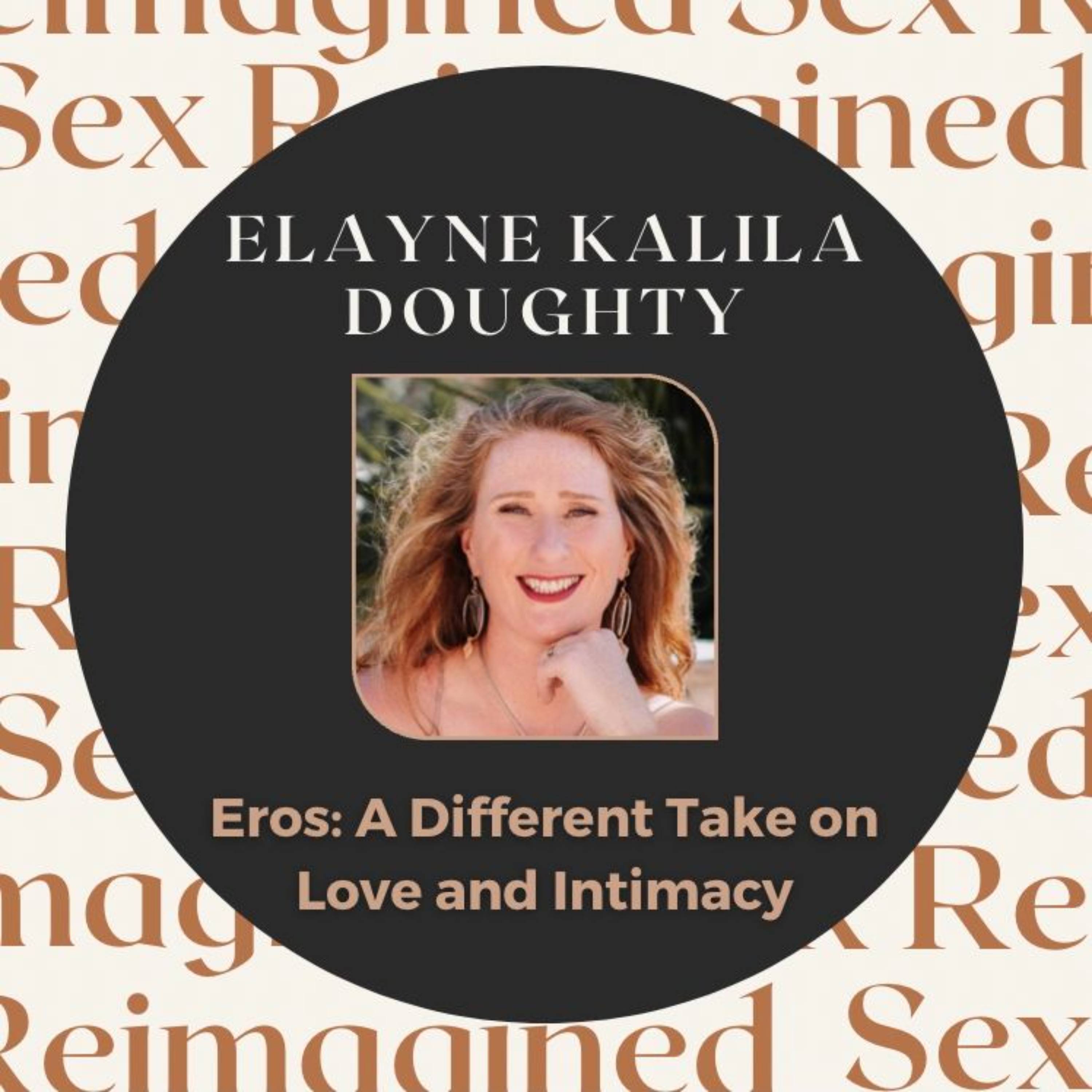 🎧 FREE GIFT COMING YOUR WAY

🎧
Grab our 3 Hottest Bliss Tips

To Spiritual Sex
Start making sex a more beautiful & a spiritual experience today
YOU ARE HERE FOR A REASON
Our hope for our audience is that sexual trauma can be healed so that pleasure can be unleashed.
Shame can be eliminated so that freedom can shine. Judgments can be transformed
so that curiosity can help you see truer. And your heart can open wide so that love can take you deeper.
Welcome to The SexReimagined Podcast!
On the Sex Reimagined Podcast, we know sexuality can be a loaded topic, which is why providing you with the richest, most valuable content with lots of humor and deep introspection is what makes our show so unique.
We believe every-Body has the right to feel sexually empowered and richly aligned with pleasure, even if sex has felt like a lost cause for a looong time.
Make sure to check out our newest Masterclass
Click below to take a peek at our newest Masterclass and learn how to discover the erotic potential of anal orgasms for men without embarrassment or fear of discomfort
The conversations get pretty juicy on the Sex Reimagined Podcast between co-hosts Leah Piper and Dr. Willow Brown, your in-house Tantra & Taoist Sexology Experts.
Each week they host industry leaders who share their stories, research, methods, practices, and insights so we can all participate in reimagining this new world together. These Sexpert-on-Sexpert interviews take our understanding of sexuality to new heights, as it will yours.
It's never a dull moment on the Sex Reimagined Podcast because your hosts are unafraid to get vulnerable, naked, and honest with you.
Pop in those earbuds and listen to our most downloaded episodes
Hi there, meet the founders —
When Your Tao and Tantra Experts Come Together
Dr. Willow Brown is a Chinese Medicine doctor, Functional Medicine expert & internationally recognized teacher of Taoist Sexology. She bridges sexuality, spirituality and medicine so that her students and patients truly understand how to use their sexual energy to create the life they desire.
Over the last 20 years Leah Piper has taught thousands of couples and individuals all over the world through her school More Love Works®
Our Story →
It was great to be with Leah and Dr. Willow and to be able to chat freely in a group setting of like minded souls wanting to learn and explore in a more meaningful way. I loved your teaching style, it made me just crack up at times ( I need to laugh more these days!!)

— Kimberley, Student
For me the big takeaways are understanding what is possible in how to be with a partner. The communication and working together in a meaningful way toward pleasure has not been a part of my paradigm

— James, CEO
The year is a year of healing, acceptance and love. I am truly embracing the journey and you have made it more relevant to me

— Safia, Student
🎧 DON'T FORGET YOUR GIFT

🎧
Grab our 3 Hottest Bliss Tips

To Spiritual Sex
Start making sex a more beautiful & a spiritual experience today